In-Person ACUPUNCTURE WORKSHOPS
Get Ready to Be a Better Acupuncturist!
In-Person Workshops Now Available…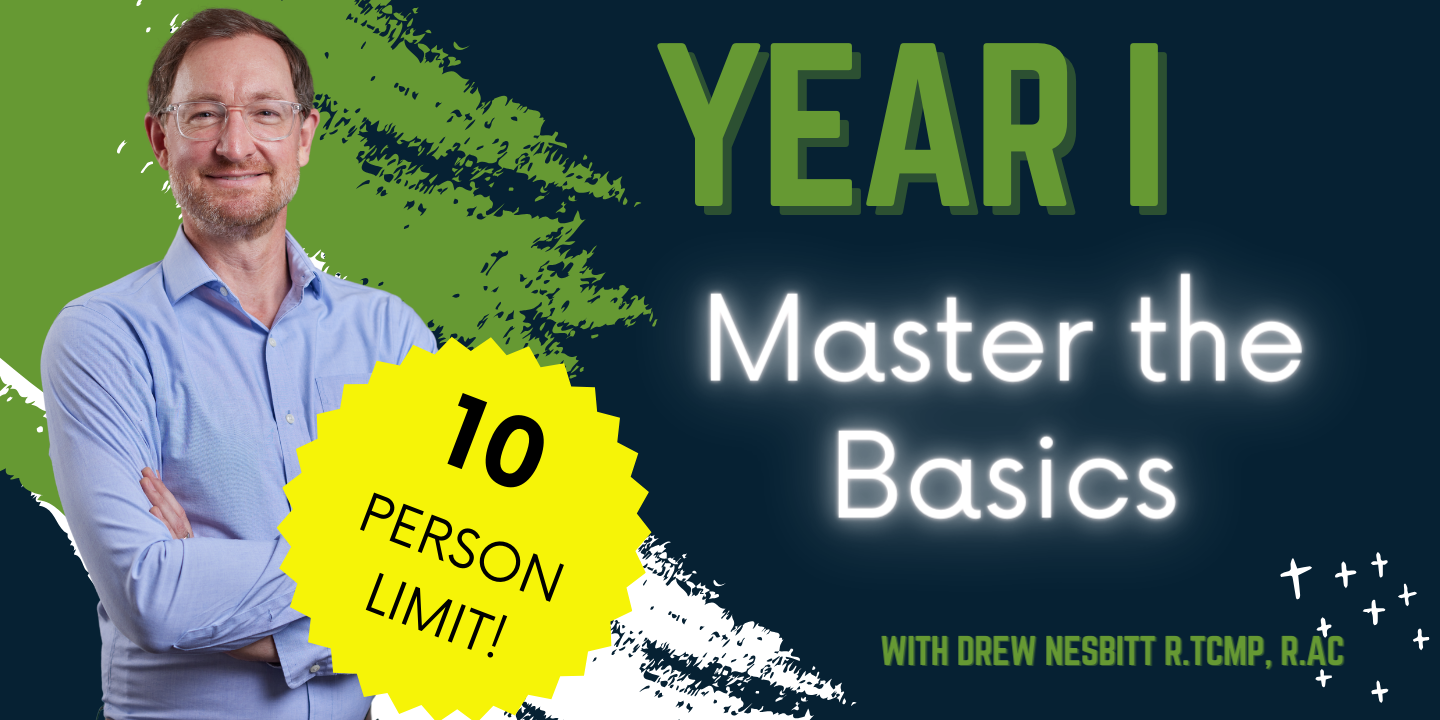 Year I - Acupuncture Skills Workshop
If you're currently in the first year of your program (or just finished it) but are finding needling difficult or scary – the Year I workshop is definitely for you.  In this workshop, we cover – the basics for effective needling, special techniques for a more comfortable needle experience for your patient, important palpation techniques and supervised needle practise on the most common points.  Get more confidence and you'll be a better Acupuncture provider!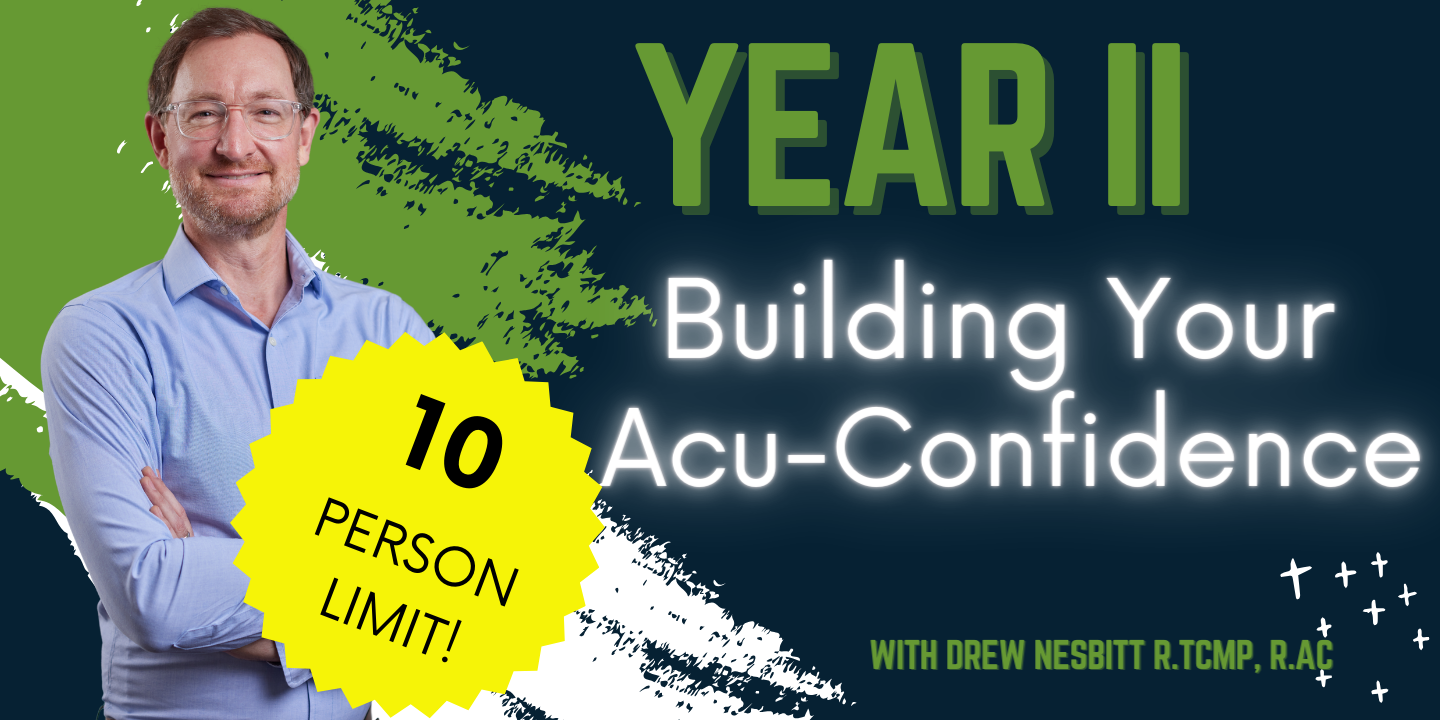 Year II - Acupuncture Skills Workshop
If you've passed first year Acupuncture but find yourself experiencing more difficulties with second year, improve your confidence now before things get out of hand.  The Year II workshop goes through more advanced palpation on the spine and abdomen, tips on how to get to proper depth, free-hand needling and much more!  Any fears you have of needling will melt away after the completion of this workshop.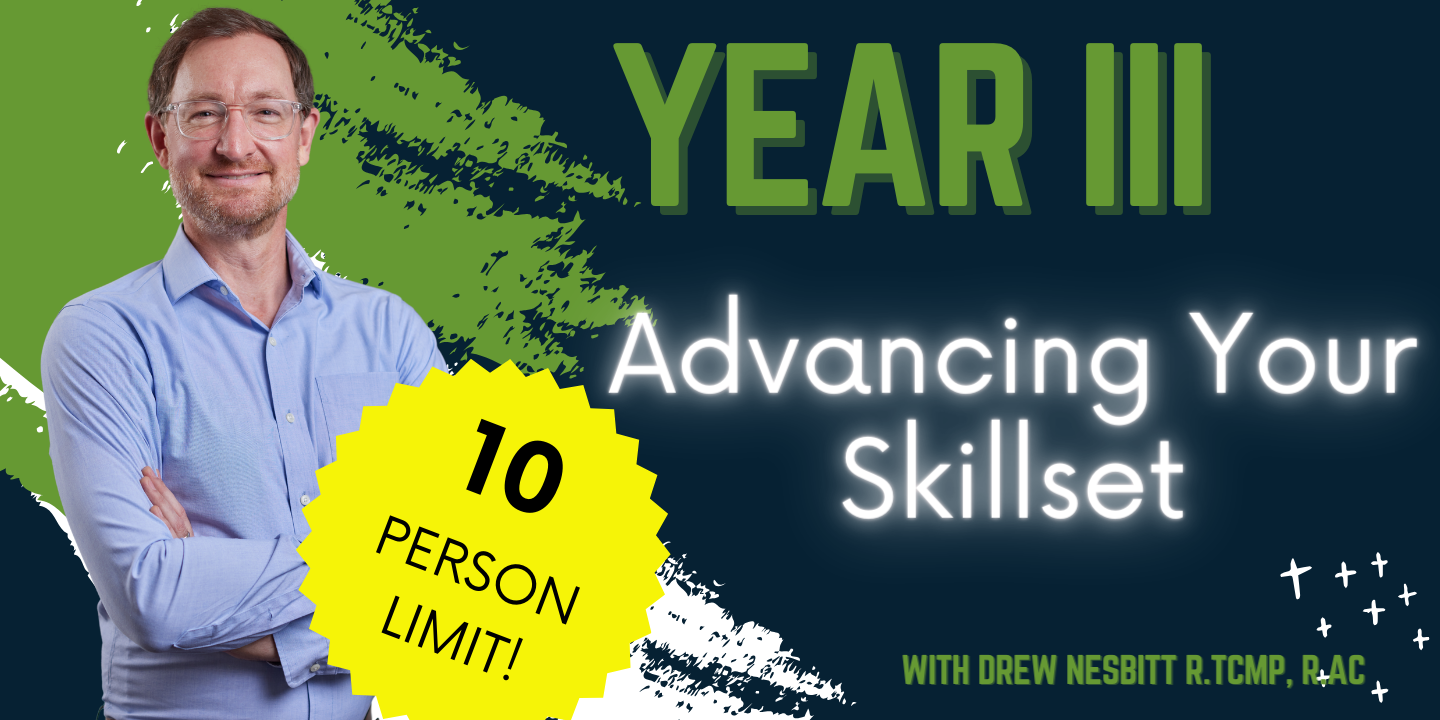 Year III - Acupuncture Skills Workshop
Are you worried about heading to clinic or perhaps you're worried about passing your exams?  The Year III workshop will solidify all advanced practical skillsets such as palpating and needling the sacrum and the ribs, an "Ask Drew Anything" where you can clarify any problems you have with any Acupuncture point.  Drew will also provide some "secret" Acupuncture protocols guaranteed to make you a super star in clinic!
Frequently Asked Questions
Can anyone come to the workshop?
To attend any of Acupuncture Masterclass workshops, you need to be currently enrolled in a registered Acupuncture or Naturopathic program in Ontario.  You will also be working with a partner – encourage a fellow classmate to join with you so you know who your partner will be.
Which workshop is right for me?
If you're not sure which workshop is best suited for your needs, email Drew directly (below) and he will send you additional information about what the workshops involve.  However, as a general rule, if you are in Year I, II or III of your program, the Year I, II or III workshop is the best suited for your needs.
Where do the workshops take place?
The workshops take place in a studio space on the Danforth Avenue near Coxwell Avenue.  The studio is about a 4 minute walk from Coxwell subway station.  Street parking is available for those who are driving.
Will I be needling and be needled in this workshop?
Absolutely!  These courses are more than just point location – Drew will want to see you needle so he can help improve your needling technique.  Practise makes perfect!  This also means you will be needled by your partner.  Bring a trusted fellow student as your partner and take the course together!
Meet your workshop instructor!
All the workshops are instructed by registered TCM practitioner and Acupuncturist, Drew Nesbitt.  Drew has been teaching all aspects of TCM Acupuncture for over 15 years at the Canadian College of Naturopathic Medicine and has been in clinical practise for over 20 years.  During this time, Drew has examined thousands of students in all different years of study – if anyone knows what you need to pass your exams and get ready for clinic, it's Drew!   Not only that, Acupuncturists from all over the world have benefitted from his online course – Acupuncture Point Selection Mastery.  Drew likes to keep his workshops filled with clinically relevant material so you can walk away feeling more confident about your skills and be the best Acupuncturist you can be.  See Drew's clinic website here.
Find Out When the Next Workshop is Available